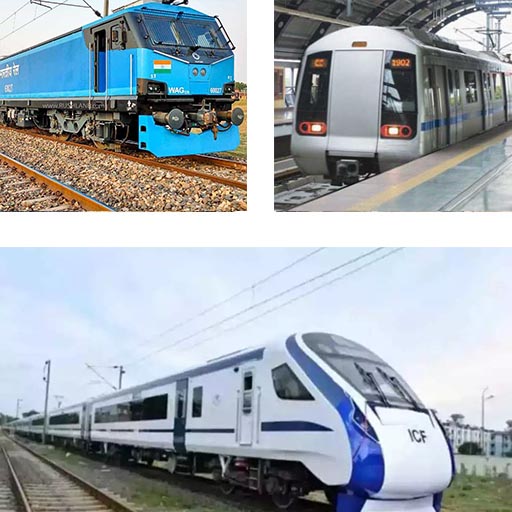 Resistors for Railway Application
All over the world the TELEMA traction resistors brake daily on high speed trains, locomotives, metros, trams. The main trains manufacturers recognize our company as a very reliable partner for the design and the production of products that meet their specific needs and technical requirements. During the past 30 years, TELEMA has developed a great expertise in every aspect of rail traction resistor design ; this allows us to offer a product reliable and, at the same time, light and ergonomic, perfectly matching our customers' current requests. The possibility to choose among 2 different typologies of resistor elements (EN or HPRT), with natural or forced air cooling systems, enables us to optimize the design according to the function the rail traction resistor will be employed with, preferring, time by time, either the high store energy capacity and high ohmic values of the HPRT technology or the high energy dissipation characteristic of the EN technology.
The design process is supported by the most advanced software for thermal and mechanical simulation (FEA – Finished Elements Analysis), speeding up the development of new products. Furthermore, our test facility is unique in its kind, featuring a braking chopper and vibrating board for units of mass up to 2000 kg, and allows to test the resistors in conditions very much like to the real ones, therefore it supplies a complete, reliable validation system for our design and production processes.
The main railways application of TELEMA reail traction registors are:
High Speed train

Electric Locomotives

Diesel Electric Locomotive

EMU

Metros

Light railway vehicles

Spare Parts & Refurbishment
The main features and characteristics of the resistor for rail traction are:
High power

Natural air ventilation or forced cooled

Watertight for installations inside the locomotive

High level of insulation

Easy maintenance by withdraw able resistor banks

Resistor Protection system from the over-temperatures (patented)

No temperature hot spots in the resistor banks (air distribution optimization)

Low weight