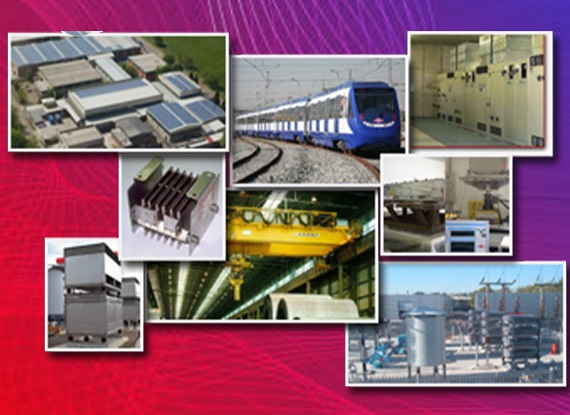 We are pleased to introduce ourselves as manufacturer of Power Resistors for Railway and industrial applications.
Telema Electricals Pvt. Ltd. is Indian subsidiary of TELEMA Holding s.r.l.- Italy.
Telema Holding s.r.l- Italy is world's largest manufacturer of specialist Power Resistors for Railway and industrial applications.
Telema can design and offer to its customers – from the world's best known railway companies, such as ALSTOM Transport, BOMBARDIER, HITACHI, MITSUBISHI, TOSHIBA, SIEMENS, to the electrical engineering companies like ABB, ALSTOM, AREVA, SCHNEIDER, the large "utilities" like ENEL and EDF, and several engineering companies – any type of resistors, ranging from the simplest to the most complex, from small crane starting / braking resistors to the multi-megawatt force-ventilated braking resistor for high speed trains.
Telema has a well experienced team of specialist resistor designers all over the world, at their disposal are state-of-the-art computer-aided thermal and mechanical designs (including FEA – Finished Elements Analysis), test and manufacturing systems, operating in accordance to ISO 9001:2015 and IRIS approved procedures and disciplines, supporting our designers, Telema has the most comprehensively equipped test facilities of any company in our industry for full-scale testing.
Telema Electricals Pvt. Ltd. an ISO 9001:2015 company brings to you the following products based on the technology and expertise of Telema Holding s.r.l- Italy: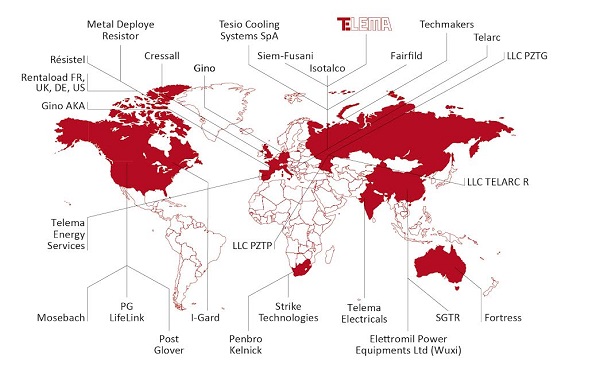 Resistors for Railway Applications.

Neutral Grounding Resistors.

LAVT, NG, PTSP, SPVT Cubicles.

SVC Resistors.

Damping Resistors.

Filter Resistors for HVDC applications.

Resistors for Load Banks.
Harmonic Filter Resistors.

Starting and Braking Resistors.

Dynamic Braking Resistors.

Liquid Resistance Starters.

Load Banks.

Resistors for Test Facilities.

Any other special application resistor on request.
 Telema Electricals Pvt. Ltd. has supplied Resistors of different types of various prestigious customers, i. e. Chittaranjan Locomotive work (IR), Zonal Railways, ALSTOM India, ABB India, BHEL Transportation Group and Bombardier India. In the Industrial sector our most notable supplies have been to ONGC & GMR Group.